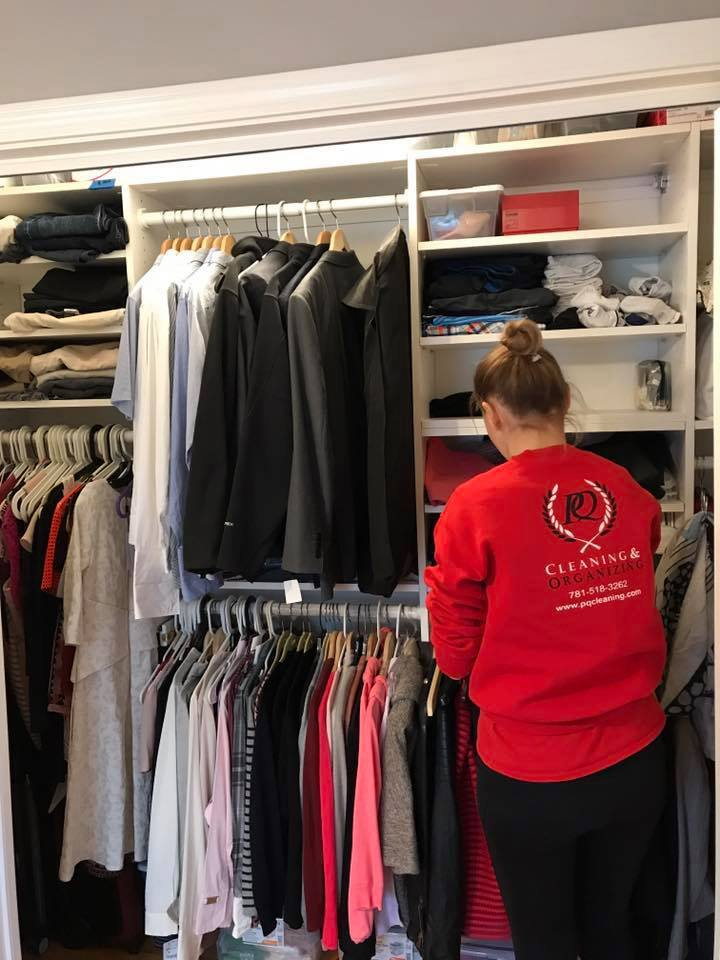 WHY YOU SHOULD CONSIDER MOVING TO BOSTON
More and more people are moving to Boston each year. Being the capital city of the state of Massachusetts, it is considered as the 22nd most populous city in the whole of United States. Locals are proud of many things that are uniquely Bostonian. In fact, when you walk around Boston, you will probably notice numerous "Boston Strong" stickers commemorating the 2013 Boston Marathon Bombing. Additionally, there are a lot of other qualities that might invite you to live in Boston for good.
• Boston has a rich history.
There are numerous historic landmarks and buildings in Boston, dating from way back 1600 to 1700s that are still functional up to this day. They also boast of The Union Oyster House, a restaurant established in 1826 and is considered as the oldest one still in service. They also have a 300-year old operational tavern, the Longfellow's Wayside Inn. There is also the well-known Freedom Trail, which depicts the role of the city in American independence. Historic parks, museums, and even the JFK Presidential Library can be found in Boston.
• Seafood galore
When you think of seafood in America, you think of Boston. The city has a seaport and is known for the abundance of seafood, whether you're into various types of fishes or oysters. All around the city are famous restaurants that offer the freshest and tastiest seafood. Apart from seafood, Boston is also known for having a huge Italian cuisine influence, therefore also satisfying your pasta cravings. Moving
• The T
If you've been to Boston, you know that driving around the city can be a painful ordeal. Thus, the Massachusetts Bay Transportation Authority (MBTA), or the T, as locals fondly call it, is the city's greatest gift to computers. The T-Pass gives you access to both the subway and bus, which goes in and around the city. Additionally, walking around the city can also be a great option. Most of the prominent landmarks in downtown Boston can be reached by foot. Visitors and locals alike actually recommend walking around town to appreciate the historical and unique beauty of the city.
• The city is huge in sports
Sports is a big deal in Boston, hence the tag "Titletown." Bostonians generally show more interest in sports relative to any other American, and that is a fact from Scarborough insights. Think about how much support the Patriots or the Red Sox gets during games. It isn't that surprising because Boston also is proud of its numerous sports bars.
• Your education and career in Boston
Harvard Universtiy, Boston University, and Massachusetts Institute of Technology – these are just a few of the many colleges and universities in and around Boston. The best part is that these campuses are connected via The T, so you can easily tour around them by public transportation. Apart from the many known schools, Boston's economy has also bloomed in the past several years and has been considered as one of the most influential cities in the world in terms of economic revenue. This alone invites lots of people to expand their business to the city.
When You Decide To Move To Boston
Moving to Boston, or to any new city, can be an overwhelming experience. It takes a lot of your time, from planning to packing and moving things, to get familiar with the new neighborhood. It sure is stressful, but finally settling down to your new home can sure be exhilarating as well. Everything will feel fresh, and the invigorating energy of a new home is certainly something to look forward to.
Relocating is a tough decision, and while it may feel uncertain for the most part, there are ways that you can make moving a lot more convenient for you. There are several Boston moving companies that offer trucking services to move your things from your place to the new. However, there are movers in Boston that provide you more than just relocating your stuff, such as the Premium Q Moving and Storage.
Premium Q offers residential or commercial moving, whether within or outside the state. They even service international moving, which is often not provided by other moving companies in Boston. The company aims to make relocating convenient and comfortable, as they understand that packing and moving things can be a huge source of stress for people.
Why Choose Premium Q?
Premium Q Moving and Storage is one of the top Boston movers, bringing high quality moving services to their clients. They do their jobs efficiently and with utmost care, making sure that your stuff is safe and secured during the move. The company's goal is to give their clients a convenient and hassle-free moving experience in Boston. They go above and beyond the fundamentals of relocation, as they offer extended services, such as packing and unpacking, furniture disassembly and assembly, house preparations, and even specialty moving for your fragile items. Moving college boxes, boxing and crating, and even cleaning and organizing are just a few of the services that Premium Q provides. Indeed, the company has set the bar for Boston moving companies high. This is clearly seen in the loyal of their clients, as well as their positive feedbacks.
If you are looking for helpful ways and tips about moving in Boston, Premium Q can certainly provide you with the effortless service that will make your relocation simple and uncomplicated. They provide a free quotation for the service you need, and they ensure that each service they give is personalized based on your requirements. Moving in Boston has never been so systematic and efficient.
Apart from their highly trained movers, Premium Q also prides itself of their friendly and approachable customer service representatives, which you can call anytime for inquiries, follow-ups, and feedbacks. The customer service department work hand in hand with the company movers with absolute professionalism and expertise, making sure that each client's concern is well addressed and their satisfaction guaranteed.
Starting Your Life Anew
When you move to a new place, you do not only relocate your things, because, in reality, you move your whole life with you. Living in a new city may be intimidating at first, but at times when it is inevitable, Premium Q is more than willing to make your transition smooth and manageable. This way, moving won't be as exasperating and tiresome. Forget about the hassle of relocating, as Premium Q will take care of that for you. Considered as one of the best moving companies in Boston, Premium Q guarantees their clients' satisfaction at all costs.